Back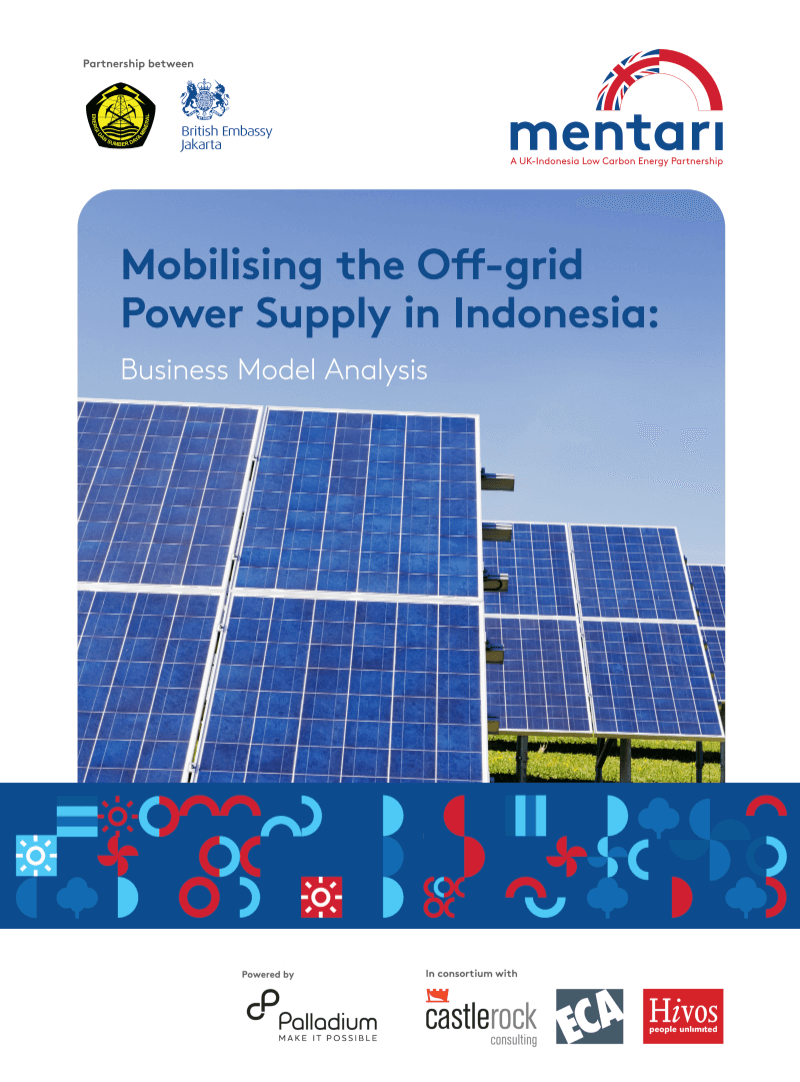 Mobilising the Off-grid Power Supply in Indonesia: Business Model Analysis
The objectives are to identify the possible business models for off-grid commercial development in Indonesia, to identify the challenges and issues hindering the off-grid development and to evaluate those business models for the further focus of government model in pursuit of reliable electrification access for all people in Indonesia.
The report was co-authored by:
Muhamad Suhud, Policy Lead
Aloysius Damar Pranadi, Policy Associate
The MENTARI (Menuju Transisi Energi Rendah Karbon) programme aims to deliver inclusive economic growth and poverty reduction in Indonesia by supporting low carbon energy uptake. MENTARI is delivered across the following four interlinked strands: 1) policy, 2) brokerage, 3) demonstration projects, and 4) collaborating and networking. Together, the strand activities aim to improve the policy (and business) environment to accelerate renewable energy uptake, improve access to reliable and affordable energy, improve the productive use of energy and support economic development.
Castlerock Consulting contributes outlining the content and the main ideas of the book, collecting data and evidence in practices, managing stakeholders' discussion, build the methodology and formulate the recommendations and findings of the study. The consultants from Castlerock Consulting are the authors and co-authors of this publication.
Disclaimer: "This publication was produced under MENTARI program and originally published at www.mentari.info"
Download PDF for Full Report/Article